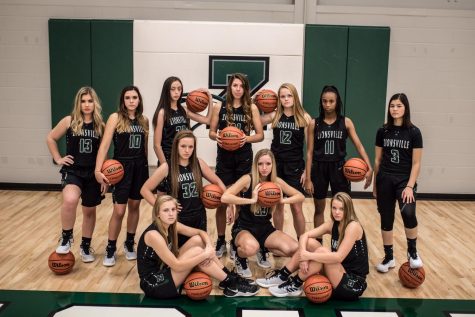 Basketball has now started, and the girls team is almost halfway into their season. One of the players on the basketball team, Delaney Richason, is completing her final season at ZCHS before going to play at the University of Vermont in the fall.
"So far, the season has been pretty good. We are still trying to figure things out because people have new and different roles than they did last year, but once we do, it will be awesome," Richason said.
Richason has been playing varsity since she was a freshman, making this her fourth consecutive year as a member of the team.
"I'm going to miss the amazing people I have met because of high school basketball. They have made this experience so great. I love my teammates and coaches and I will miss them so much," Richason said.
This year, there are six seniors on the varsity team of eleven, including Richason. Next year, only five varsity players will be remaining, meaning the varsity team will be filled with lots of new faces. 
"After this season, I think the team will be a lot different because of all the seniors that will be graduating, but there are some good freshman coming in next year that could really contribute," Richason said.
The girls season will end in February of 2019, the state game being held on February 23rd at Bankers Life Fieldhouse. Last year, the girls were the state runner-up for basketball. Hopefully, this year the girls will be able to go all the way and win state. If they do, this would be Richason's first state win, as well as the first for girls basketball.
"My favorite memory has been the state run we made last year. It was so cool to see the community support and have everyone cheering for us. There were so many people who made the time so special," Richason said.
*The first two pictures of the team Delaney sent me and then the picture of her is from her moms twitter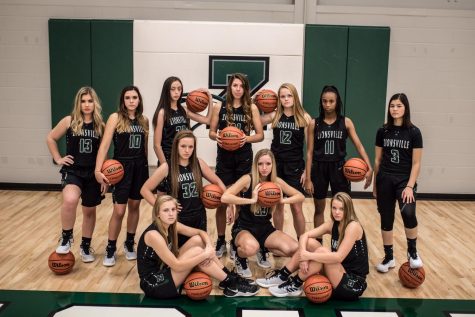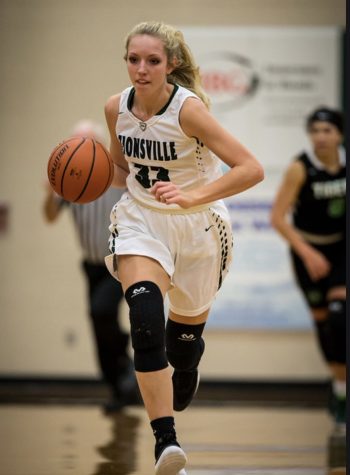 Becka Bash, Staff
Oct 22, 2018

Things to do at Home During Fall Break

(Story)

Oct 05, 2018

To Regionals and Beyond

(Story)

Sep 10, 2018

Telling Tall Tales

(Story)

Mar 26, 2018