Lights, Camera, Thurman
Movies- we love watching them, but what is truly interesting is the fact that there are students around us out there making them. Students such as sophomore Jacob Thurman, for example, a novice filmmaker trying his best to brighten the days of others with his short, primarily comedy-oriented films. These movies, which he posts to his YouTube channel "Stooky Master Productions," are typically around ten minutes in length, with the projects he produces in between each major production being significantly shorter.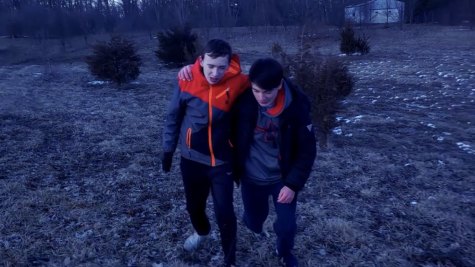 "I started making YouTube videos in sixth grade, like most children at the time," Thurman said. "I made several really horrendous videos that are still up now and stopped around seventh grade. After that, a new friend and I started making movies again on my old YouTube channel."
Thurman often creates these movies as a means of parody, based on the common tropes many cinema genres fall into. He's drawn inspiration from the clichés of westerns, comic book movies, and more.
"I make movies that mock other genres. I've made a wild west movie, like five superhero movies, a pirate movie, and several other really strange ones," Thurman said. "They're not really movies in the way we know movies as. I've made a weird niche genre that kind of plays with what a movie can be."
This method of film-making, of course, wouldn't work without its own share of cinematic influences.
"I've watched a lot of different movies and have taken inspiration from them to make something in that genre, but the movie that inspired me to create videos in the way I do would have to be 'Monty Python and the Holy Grail.'"
Throughout this creative process, experiencing highs and lows are an inevitability. Setbacks are a major part of the journey the film takes on its way to its debut.
"The hardest part about making movies is trying to perfect all of the smallest details of something already really strange and difficult to make an actual story out of." Thurman said, "
My favorite part about making movies is making something so crazy and stupid that you have to stop and question if it's a good idea but make it anyways."
The chaotic nature of Thurman's humor that is ever so present in the films he produces is anything but an accident, he knows exactly what he's doing.
"I made a video recently about how pelicans are the greatest animal of all time and a skit about a talk show that has a laugh track after every sentence the host says," Thurman said. "I make movies for my friends and family because otherwise some unsuspecting person on the internet might be seriously concerned for my health and would probably describe me as strange based on my videos."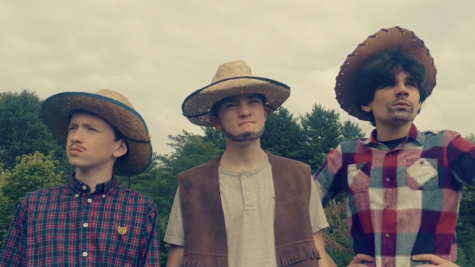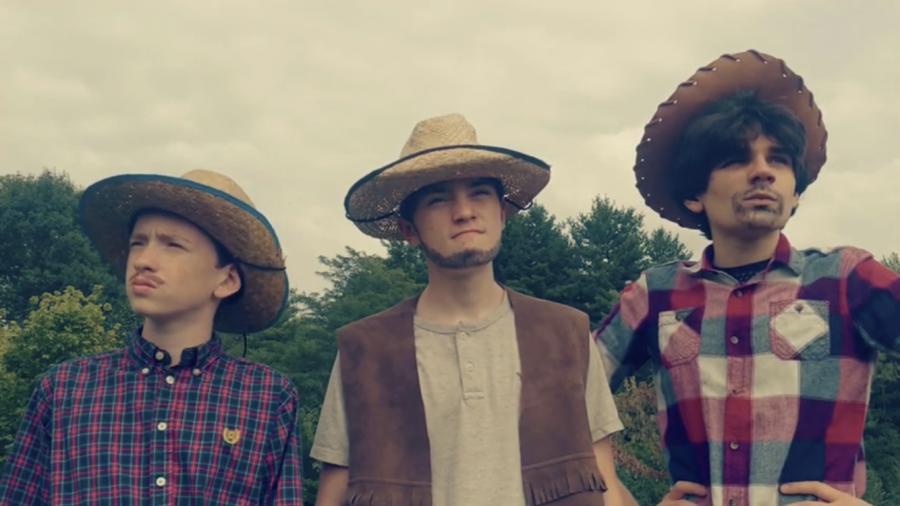 Over his years of making short films for his YouTube channel, Thurman has really begun to develop a style of his own. He manages to make every video unique while also making it undeniably his.
"I feel that I've gotten really good at being able to take really abstract ideas and make something actually usable out of them," Thurman said. "My favorite movie out of the one's I've made would have to be 'Wild West Mates' because of my friend Stephen Price. He added another level of humor to the whole movie by being there, and it was great."
Sophomore Stephen Price has been a longtime friend of Thurman's and has appeared in a few of his videos, too.
"'Wild West Mates' has been my favorite one so far," Price said. "It was really well written. It was my second or third time in one of his videos. Jacob's style is individual and original to his videos. His style of humor relies on his audience's understanding of his irony and satire."
Thurman tries to push out content every Tuesday, so with a schedule like that, and a sense of humor like his, there is never a dull moment.
"His videos are well written and thought out, funny, and he and others put a lot of time into them," Price said. "I recommend it."