Blast From the Past
A look back to some of the greatest childhood memories.
When thinking of childhood, most think of the fun games and culture of the time. They think of the songs during the early 2000s and the fun toys they saw on Disney Channel commercials. They think of playing outside with neighborhood friends or going to a grandparent's house.
So much of our childhood is influenced by the culture and trends at the time. Games such as Cool Math Games, Flappy Bird, GirlsGoGames and many more have also played a big part. Unfortunately, because Adobe Flash is discounting their support of flash this year, Cool Math Games will be shutting down on February 16, 2020.
Because so much of our childhood games and activities are no longer here, it's important to look back on some of the best moments. Whether that be random nostalgic memories or awful trends people used to follow, all of it makes up where we are today.
Most people can remember watching cartoons or tv shows in the morning or after school. Out of 48 ZCHS students, 42 people had watched Sesame Street as a child. The next most popular show was Little Einsteins. Other popular shows included Backyardagans, Bob the Builder, and Wonder Pets.
"When I was a lot younger, SuperWhy, Backyardigans, Wonder Pets, Dora was my jam," freshman Brooklyn Brown said.
Besides cartoons for younger kids, others watched shows on Disney Channel and Nickelodeon.
"Well, Max and Ruby was a good one. A lot of Nickelodeon shows too. SpongeBob was really good, and Power Rangers was my jam," junior Cody Copeland said.
Most also remember the commercials and cool toys that were advertised in between each show. There were always certain toys advertised that everyone seemed to either have or want. According to a survey of 48 ZCHS students, The Wii, with 43 votes and Legos, with 42 votes were the most popular toys.
"I had a collection of monster high dolls, barbies, and all of the toys from Toy Story," Brown said.
Besides toys, some of the most fun childhood memories took place during the summer. "I remember playing with the neighborhood kids all the time in the summer. We had water balloon fights, we went swim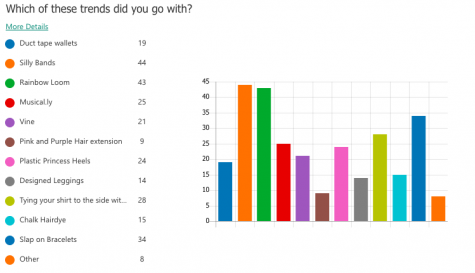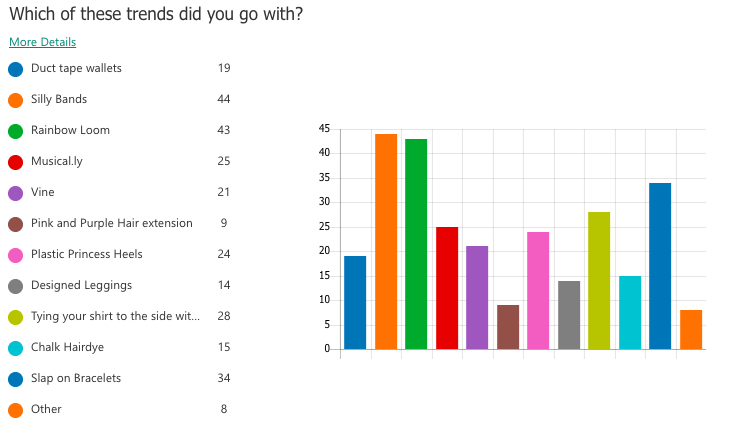 ming a lot of the time; I wore my swimsuit all of the time," Brown said.
During the summer people would spend time with friends, play sports, lounge around all day, and just enjoy the freedom of not having to wake up early.
"I did a lot of sports back then; football, baseball, anything other soccer really," said Copeland.
Most people also remember going back to school and all of the fun that went with that. There were gym class games, talent shows, and recces that all made up the Elementary School experience.  "When I was on a scooter in gym, I actually rolled over my hand and I was traumatized, but it couldn't hold me back from them," Senior, Rebecca Stark recalls.
Most schools had gym scooters, the colorful parachutes kids would run under, and some sort of carpet that was either city or planet themed.
"We had the planet rug, and we would push people off so that we could be on Mars. We said, 'Boys go to Jupiter to get more stupider,' "Stark said.
Music was another important factor that made up everyone's childhood. During this time artists like Beyoncé, Taylor Swift, and Selena Gomez were popular. Songs like Somebody That I Used to Know, by Gotye and Hello, had been heard of in every household.
"In the talent show, all you heard was Selena Gomez. I was really into Selena Gomez," Stark said.
There are so many amazing things that go into childhood; so many memories that make up every person's childhood. It's important to be able to reminisce and laugh over the fun memories created as a child.
"Childhood is full of imagination. Through a child's eyes, the good is seen even in the worst of times," Brown said.