Is SugarBearHair Worth It?
SugarBearHair some attention when it comes to social media. This leads to many people being scammed into buying this product. How many times have you seen an ad for this product? Probably numerous times. So does this product really work? Is it really worth $30 for a bottle of chewable gummies?
According the products website, this product claims to make hair shine, nails stronger, and help both to grow. They taste good too! The product took off in 2016, when it started to become extensively promoted.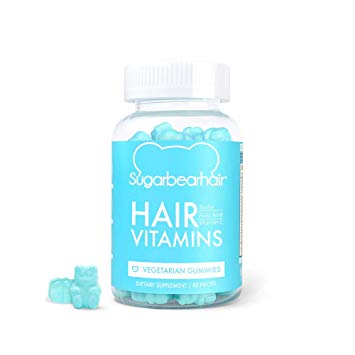 The website claims, "The majority of our customers found their nails and skin quality improved over time while taking SugarBearHair." This may or may not be the case since there have been no published studies showing this product has caused any improvements.
The main ingredient in SugarBearHair is biotin. For adults, the recommended dose is 30 mcg. And for 14 to 18-year-olds, 25mcg. Most people get this from the foods they eat and a vitamin is not necessary. A daily serving of SugarBearHair (2 gummies) provides someone with 5,000 mcg of biotin, 167 times the recommended dose.
On Amazon.com, the current price for a bottle of 60 gummies is $32. This is a very expensive product for virtually no advancement. The product provides a small amount of other necessary vitamins like A, C, etc.
A consumer would spend less money buying a multivitamin plus a biotin supplement, and this would provide everything a SugarBearHair supplement would. At roughly half the price.
In the end, SugarBearHair is not worth the price and a consumer could purchase other multivitamins for about half the cost of a small bottle of SugarBearHair. Though there is not a lot of research on this product, they continue to advertise the product throughout social media. Many people are scammed into thinking this product works and will provide them with what the website says. More shine in their hair, stronger nails, and makes them grow longer.
Through advertising by their favorite celebrities, this brand has really made a name for themselves in recent years. Remember to always do your research on brands before thinking about buying them.