Are Delays and Snow Days Worth It?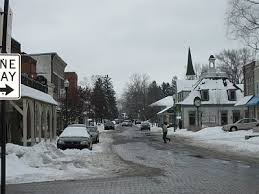 With winter being a big part of where we live, snow days and two-hour delays are always being looked forward to by students, especially here at ZCHS. The question is though, do the E-Days and schedule changes cause more stress during the days off rather than relaxation?
Ever since I can remember, snow days and two-hour delays were always desired. However, currently, each grade level in Zionsville is required to do a certain amount of work on a snow day. Snow days aren't as pleasurable to students as they used to be, like when we were young and played in the snow and then came inside and curled up to watch a movie. Now it is full of work and no play.
There have also been complaints of how often the schedule changes at the high school for snow days and delays. The schedules can be very confusing and we aren't told which class we are going to until the day of.
Sofia Southard, sophomore, believes that snow days are full of stress rather than time spent to hang out with family and friends.
"I love two-hour delays but with snow days it makes me feel like I have to do even more work and it stresses me out a little," said Southard.
I personally think that snow days are full of work, rather than a nice day off. Sometimes students need a break from school and that means not adding more work to do at home. Two-hour delays are the perfect exception with sleeping in, but also not having an exceeded amount of work.
Either way, living in Indiana gives us an advantage with the snow and ice, but is it worth the stress of an E-Day or schedule mix-up?