Z-Gravy Chase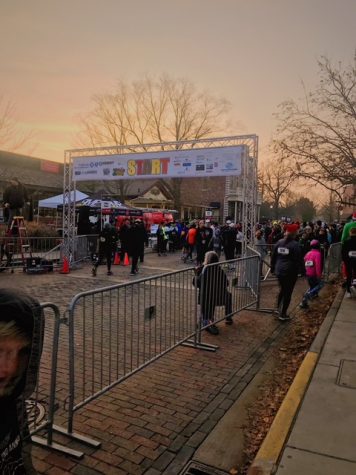 There are many popular races that take place on Thanksgiving Day. Whether they are Drumstick Dashing', Turkey Trotting', or Gobble Galloping', chances are you have friends or family participating. This year, the Zionsville Boys and Girls Club will be holding their second annual Z-Gravy Chase 5K fundraiser on Thanksgiving morning.
"All of my family is coming to town and were all running it together," Gillian Louiso, sophomore, said. "It's a huge community event and it was super fun last year, so I'm really excited to do it again," Louiso said.
During this season of thanks, people are especially willing to participate in community fundraisers like these, and Thanksgiving is the perfect occasion for runners to burn off a few extra calories before their turkey dinners, and its all for a great cause. People of all ages can join this event, to walk or run.
"I'm meeting my friends there and were running it together, we enjoy participating in this event because it helps the boys and club," Katie Humphries, sophomore, said.
Z-Gravy Chase offers a 2-mile run/walk and a 4.4-mile run/walk so that everyone can participate. The race begins right on Main Street and the course weaves through the village. Last year the race had a lot of participants and greatly benefited the Boys and Girls Club here in Zionsville. This year marks the second 5k Zionsville has hosted, and Z-Gravy Chase continues to grow.
"It's so cool to go see so many familiar faces early in the morning and everyone is so excited to be there," Sophomore Sophie McCarthy said. "The atmosphere is amazing."