Girls Basketball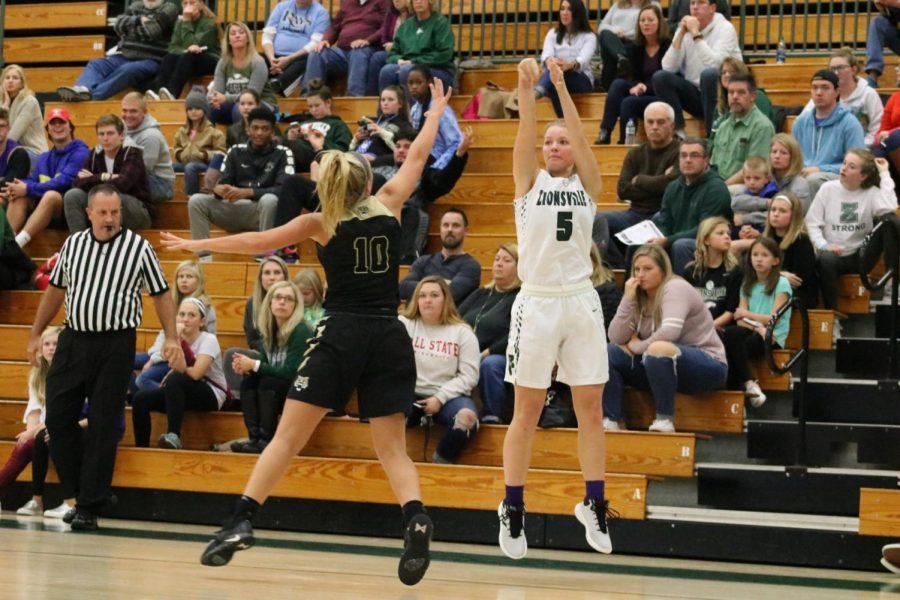 By Cylar Collins, Staff
December 10, 2018
Last year, the girls Varsity basketball team fought hard to make it all the way to state. It was a tough game but unfortunately, they weren't able to win. This year, the team is stronger than before. The girls are giving 110% every practice and working hard on technique. Even the youngest girls on the team are pushed every single minute that they're on that court.
Katey Richason, a sophomore on Varsity, says her favorite part about basketball is competing with the best teams around the state to get to their end goal of going to the state championship again. Richason said she had to earn her spot last year to make Varsity. She said her travel basketball experience prepared her for the school season. Richason said she works hard on and off the season to come back better and stronger for the next year. Richason also said she enjoys working with the younger girls during summer camps. She said they're invited to every game and their support has been a tremendous impact on the team. Richason said the team leads examples at practices as far as attitude, intensity, and effort.
"I love playing at the highest level because my sister is right by my side," Richason said.
Chloe Wilson, a senior on Varsity, says being a Lady Eagle and representing her school is amazing. Wilson said her favorite part about basketball would be the connections and friendships she's made with all of the girls. She said her team is good at taking on any obstacle that is thrown their direction. Wilson said the reason they made it to state last year was because they believed in themselves and worked hard to beat Carmel, and then continuing on their race to the end.
"At the end of the day, winning and playing well as a team is fun, but even when we leave the court we're still one big family," Wilson said.