Riding Outside The Lines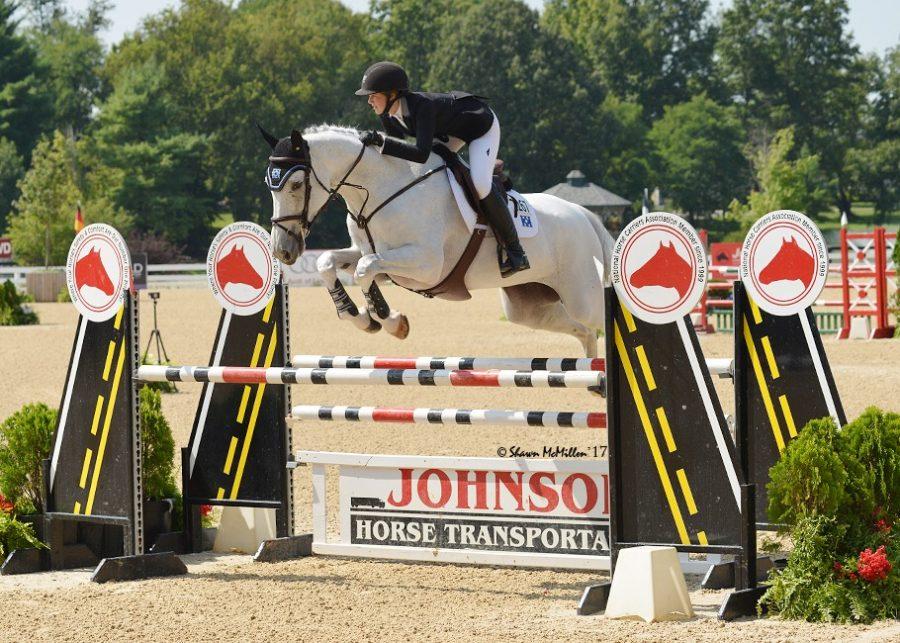 Many athletes who participate in unique or less common sports that are not offered within the school district are required to represent a club that funds and organizes their activities. Equestrianism, better known as horseback riding, falls perfectly into this category.
Emily Brown, junior, is an incredibly dedicated horseback rider at Keystone LLC. As we know, horseback riding is a sport that Zionsville does not offer for students. Emily spends countless hours a week practicing with the ultimate goal to represent our country within the ring! I interviewed Emily to better understand the pros and cons of doing a club sport and how it has affected her high school career.
Brown specifically specializes in the category of show jumping. She has a time limit within the ring to successfully jump obstacles that vary in height but average about 1.3 meters. Her favorite thing about being in a club sport is that her barn is open to all riders, allowing her to have friends from all school districts and of all ages. She is able to have two different groups of peers to engage with throughout the year. She also has learned to be more independent than most students doing a school sport.
Brown is required to schedule her practices and is responsible for making it to the barn every day, rather than a coach that plans and organizes the logistics. She sometimes finds it difficult to balance her social life with friends at Zionsville and her friends at the barn, as horse shows and practices often overlap with school activities such as sports games and dances, and she feels people don't always understand her absence. She wishes that horseback riding could accommodate with her schedule like any other sport the school offers.
"At the end of the day, only four people are chosen to represent our nation, so the demand to train and ride every day is more important to me than anything. I understand I sacrifice and miss a lot, but it will all be worth it to me when I can wear USA in the ring!"