Eagles Stand With Eagles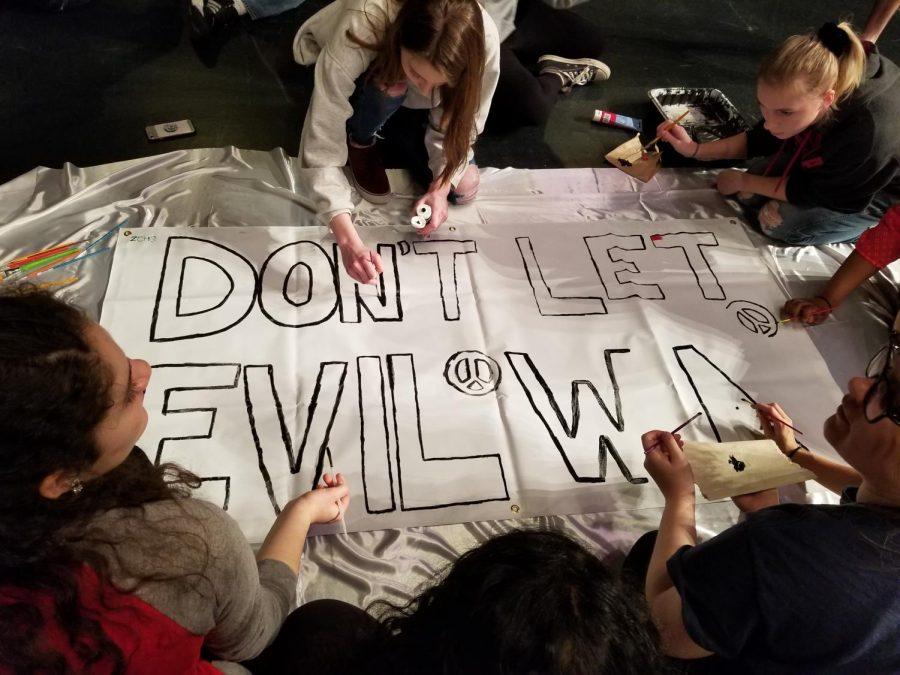 On February 14, a tragedy befell Stoneman Douglas High School in Parkland, Florida. The students were the victims of yet another school shooting. As more comes out about those suffering in the wake of their lost friends, family, and fellow students one must ask what they can personally do to help. Peaceful protests are occurring all over the country in the form of walkouts and marches.
Most top universities and colleges all over the country have said that they will gladly look past any disciplinary infraction on a student's record if it was acquired through peaceful protests at this time that will be a landmark in American history.
Many of these protests are politically fueled, and call for a dramatic change in gun rights, and while that is important, it also begs to be asked, what do protesters want? One teacher took to her social media and asked for other schools to make banners to decorate their halls in order to bring about a new environment and encourage discussion about the issue.
Upon hearing this, Katie Morario, a teacher at ZCHS, sprang into action. Her theatre arts class is hard at work painting these banners with sayings such as "Eagles Fly Together," as Stoneman Douglas also has the mascot of the eagle.
"Eagles Rise Above" is on another boldly painted banner. Finally, "Don't Let Evil Win" is a banner dedicated to a quote from the teacher. With most students in the theatre arts class hard at work,  some students are also taking that time to write a song in memory of those who lost their lives that day.
Getting involved is as easy as asking what those affected need, and like Morario, simply springing into action. ZCHS students can also participate in an upcoming walkout in support of gun control legislation on March 14. You can find  flyers about the event in the halls of the high school. Getting involved and showing support is extremely beneficial to for our fellow students, Americans, and victims of gun violence.