Skating into the History Books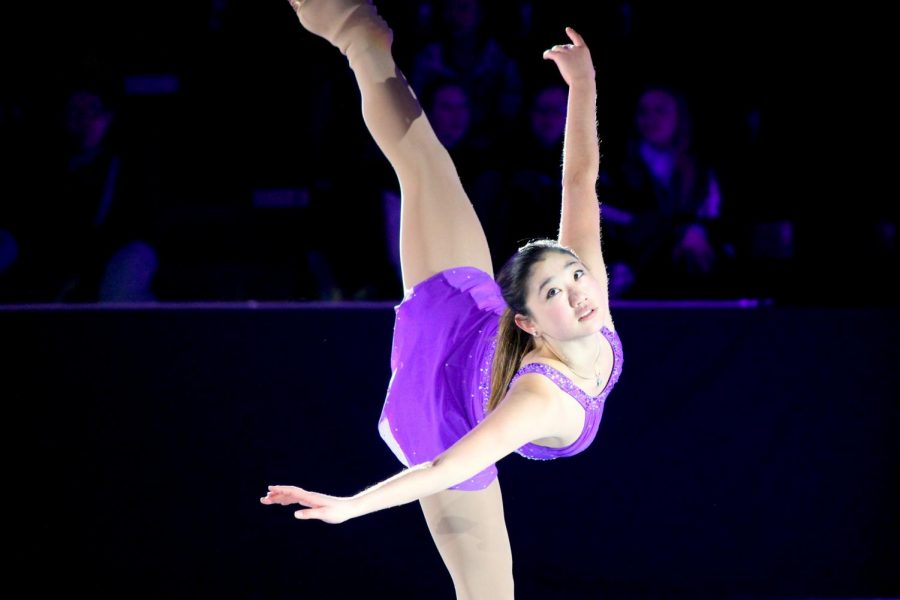 Mirai Nagasu made history at the 2018 Winter Olympics, becoming the first American woman to land a triple axel at the Olympics.
     It is difficult to comprehend the difficulty of the skill Nagasu pulled off, when in fact the triple axel is considered one of the most challenging jumps in figure skating.
     "Landing just a single axel takes a lot of preparation and practice, so the fact that someone can achieve a triple axel is amazing," Hannah Luciani, freshman, said. "It takes a large amount of focus, confidence, and bravery to leap into the air on blades over a sheet of ice, so a triple axel is nothing shy of amazing."
     Nagasu had competed in 2010 and was the first US woman to return to the Olympics after missing the previous games. In other words, Nagasu competed in 2010 and 2018, but not 2014.
     "[She] taught me that it is never too late to do the impossible," Catherine Rinko, freshman, said.
Though Nagasu didn't make the Olympic team when she tried in 2014, there is some controversy about the reasons behind it. Nagasu came in 3rd, but the 4th place finisher was selected for the Olympics because she had a better international resume. But Nagasu didn't allow this let-down to prevent her from working even harder and later receiving the second highest score of the ladies free skate during the 2018 Olympics.
"She proved [that] hard work and dedication can get you to achieve your goals, whether that's on ice or off the ice," Rinko said. "Many of us figure skaters look up to her because she did something amazing that no one else has done before."
Nagasu's unbelievable talent and hard work helped Team USA bring home bronze in the ladies free skate, and her performance was truly one for the history books.
"I think that she is an incredible symbol of determination and grace because it is hard to make all that look easy," Luciani said.