Club Spotlight: Model United Nations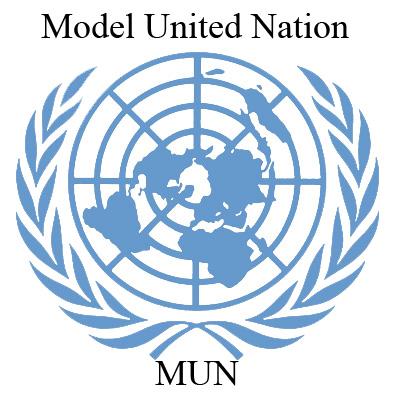 The Zionsville Model United Nations (MUN) Club is a program at ZCHS that focuses on researching the politics and perspectives of different countries, allowing students to learn about global issues. MUN clubs can be found in many high schools throughout the United States and in various other countries such as France or China. Students involved in this club have the opportunity to meet and interact with each other at MUN conferences, often held at large college campuses.
"At MUN conferences you act as a United Nations (UN) delegate. When you go to conferences, you simulate a UN committee, which can have a wide variety of types and topics," junior Ginelle Suico said.
In order to prepare for conferences, students are assigned a country and a topic that has to be resolved by creating proposals to solve an issue specific to said country. It involves a tremendous amount of research because students have to be prepared to debate issues as a real UN council would.
"To prepare for a conference, we [Suico and other MUN members] research country policies, past actions, and existing laws that pertain to the subject we are assigned. Then we have to write a position paper," Suico said.
A MUN position paper is basically a written guideline of a student's assigned country's viewpoints for a certain issue. Position papers are typically made up of four sections, helping students to organize research into a logical sequence of paragraphs that make a "policy statement."
Jonathan Ralstin, senior, and Suico both described their experiences at the most recent MUN conference held by the University of Chicago called MUNUC.
"I was on the European Council and we discussed membership in the European Union and the 'Brexit' among other things," Ralstin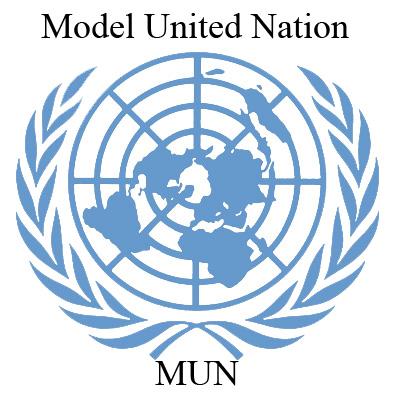 said.
"Basically we sat in a room for four hour sessions to listen or present speeches and discuss issues with other delegates with the goal of collaborating on a successful resolution paper to address your specific topic," Suico said.
At the end of such conferences, outstanding delegates from each committee are awarded and the best student from each committee wins a gavel.
Model UN helps students to develop and improve writing, public speaking, teamwork, leadership, and critical thinking skills, all while giving them the opportunity to voice their opinions in a stimulating educational environment.
"MUN is a great way to spend time with your friends and learn more about global issues and how to see things from another country or culture's perspective," Olivia Duncan, junior, said.
While the Zionsville High School chapter of Model United Nations does not have set meeting times, they typically meet Wednesdays before school and Thursdays after school about once a month in Mr. Magoni's classroom. They attend several conferences a school year, both locally and out of state. MUN will be attending another conference at Indianapolis University this Friday, February 24.