10 Things to Do This Valentine's Day
Hang on for a minute...we're trying to find some more stories you might like.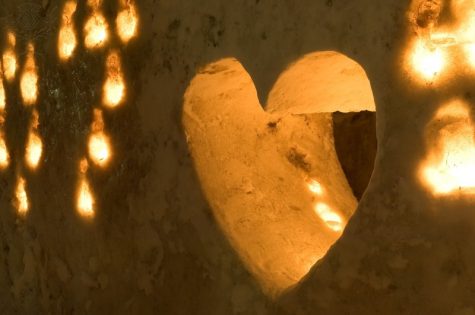 Make a giant Oreo skillet cookie. It's only two ingredients! Get some Pillsbury cookie dough and some Oreos. Press the cookie dough into the bottom of a skillet pan and then sprinkle Oreo bits on top. Heat the oven to 350 degrees and bake for 17-20 minutes (or until the cookie dough reaches a nice golden brown). Enjoy your snack together!
Rent old Hollywood films. Your life might not be directed by John Hughes, but plenty of movies in the 80's were! Pick up an old 80's rom-com and sit down with your person to enjoy what romance used to be like.
Popsicle stick ideas. Write a bunch of date ideas or fun activities on popsicle sticks. Pick one out of the jar and let fate decide where your night leads!
Jenga. Write romantic ideas or fun activities on Jenga blocks. Play the game, each block you pick out of the pile, you have to do the activity! Make a game night extra fun on Valentine's Day!
Coin flip date. Start in your car anywhere you want, pick a number between 20 and 50. Whatever number you pick, flip a coin that many times. Heads you turn right; tails you turn left. Have fun wherever you land!
Live music. Find somewhere where you can listen to some good, live music. Maybe go to a concert or try to find a cute restaurant with live music (they'll probably be playing love songs if it's on Valentine's). Music is always romantic!
Roller rinks. Find a roller rink and go rollerblading with your significant other or a group of friends. Dress up in your best Valentine's wear and have fun skating to some love songs!
Fancy dinner. Do the cliché dinner date. Dress up really fancy and go to a nice restaurant. Eat up!
Firelight. Make a pillow fort by the fire and watch some movies on your computer all snuggled up together!
Picture date. Buy a disposable camera and take it out with your significant other or a couple friends. Take as many pictures as possible as you walk around, then go develop your film! Put it in a cute little booklet so you can remember the night forever!