Team of the Week: Girl's Volleyball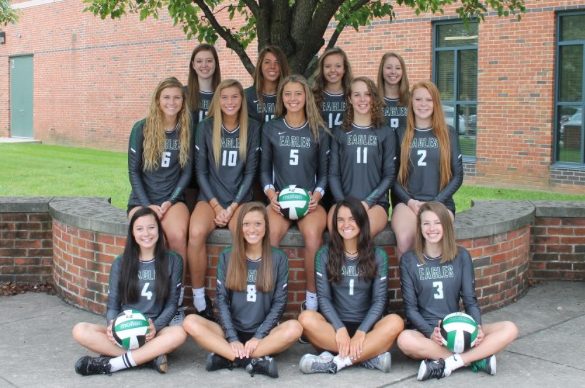 The girl's volleyball team kicked off their successful season with four straight wins. The players have worked hard in their games winning against McCutcheon (3-1), Brebeuf (3-1), Center Grove (3-1), and Fishers (3-1). With conference matches every Thursday, their next game is a match against Westfield on Aug. 31.
Rori Wood, senior, explains how the season has gone so far, and why it's been her favorite year yet.
"It was really awesome beating Center Grove. They are nationally ranked and winning our game against them just showed how much potential we have. Our goal is to go undefeated, so that was a great start. That was really the highlight of the year so far," Wood said.
Not only have the girls beaten a nationally ranked team, but they are ranked number one in Indiana as well, according to Indiana Prep Volleyball. The girls are excited that they've already proven how hard they work by receiving the status of number one in the state.
Lizzie Pyne, sophomore, describes how much her and teammates work during practices everyday.
"We go for three hours each day after school. Usually working on individual stuff for each position, but the best part is when we play each other. Everyone is obviously giving their all, and it's fun to see the emotion from each girl," said Pyne.
Come out to support your Lady Eagles on Aug. 29 and Aug. 31 while they compete to win state!