Dancing Under the Sea
This year's Homecoming dance was another success. On Saturday, September 18 from 7 p.m. to 10 p.m. a record 1,001 ZCHS students packed into the Freshman Center gym and cafeteria. This year's theme was Under the Sea. Under the leadership of Marissa Stacy, the Student Council helped organize the dance.
Student Council members arrived at the school the morning of the dance and spent over six hours decorating the space. It was a lot of hard work but well worth the effort.
Marissa Stacy expresses her excitement.
"I put a lot of effort into making it the best homecoming dance that has happened at Zionsville, and I feel like I did that. There were 1,001 people at the dance and that was a number that we haven't even been close to reaching before. All my work paid off, and it was awesome watching the students enjoy it," Stacy, senior, said.
Decorations included an "underwater" tunnel down the entry hallway, a shark mouth doorway, a large ZCHS themed sand castle made out of boxes, and fishbowl centerpieces filled with robotic fish.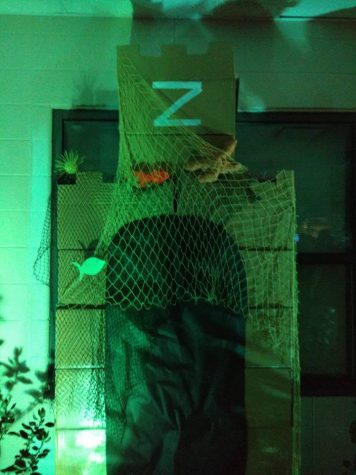 Beyond the decorations, Confectioneiress Cupcakes provided cupcakes of varying flavors, and Student Council provided a variety of candy. Because of the unanticipated number of people who came to the dance this year, all the cupcakes and almost all of the candy was eaten.
Also, Dominic Rossi, a senior at ZCHS, was the DJ for the dance and made sure the dance floor was lit all night. With his help, the brand new speakers sounded amazing in their debut performance.
Celia Casciani, junior, expresses her approval of this year's music.
"It was fun because I knew the words to most of the songs. I especially enjoyed the 'Hoedown Throwdown'. What a throwback," Casciani said.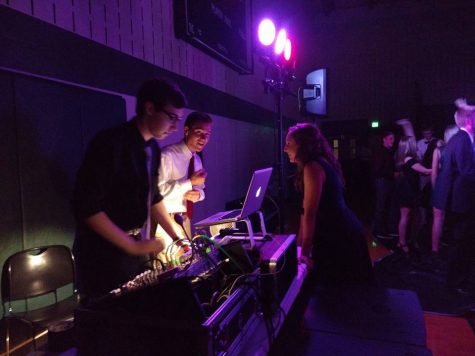 Overall, the dance was a huge success and raised nearly $5,000 in ticket sales. The money will go into making future dances and school events just as amazing as Homecoming.
Stacy gives one last shout out to the woman who made the dance possible.
"I just want to thank my mom for everything she has done, the dance would not have happened without her continuous support and work. Thanks Mom for all you did. I don't think you hear it enough," Stacy said.
Thank you to everyone who made this dance possible!
Photo Credit: ZCHS Student Council