Taste of Zionsville: Which Wich
My review of one of Zionsville's newest eateries as a ZCHS student.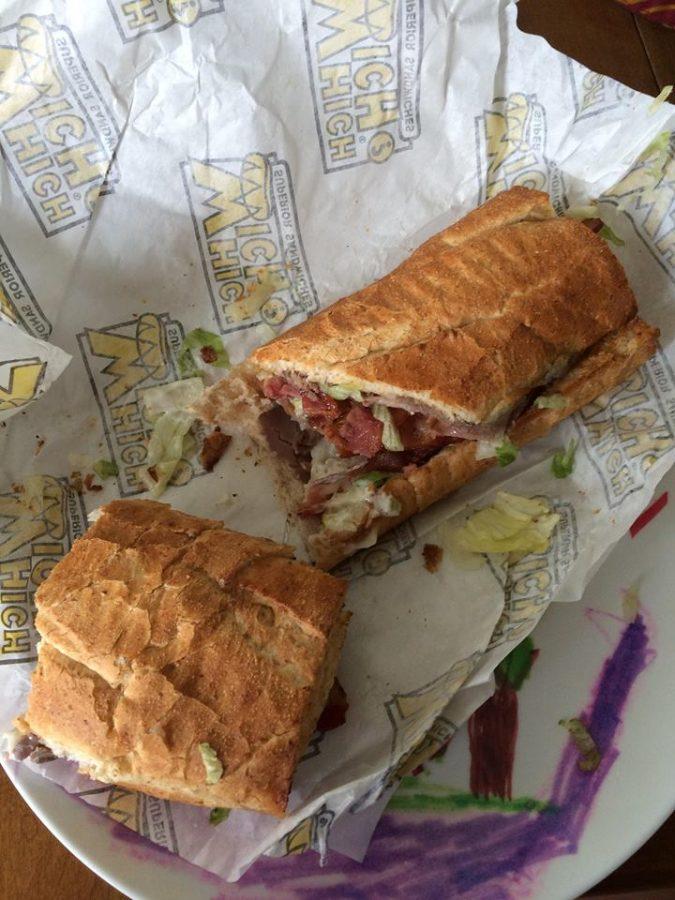 By Cam Pokrifcak, Sports Editor
April 27, 2016
Which Wich
Location: 6708 Whitestown Pkwy, Zionsville, IN, 46077
Phone Number: (317) 769-3111
Hours: Monday – Sunday: 10:30am – 9pm
My search for the best, cheap eateries for ZCHS students has brought me to one of the newest additions in Anson – Which Wich.
At first, I was slightly skeptical that Which Wich was going to be good. There was a lot of hype about in at ZCHS, and all I could think about was, "Yay… another sandwich place." And by "yay," I meant "ugh."
My go-to sandwich place in Zionsville is Sub 16, so I decided I was going to compare and contrast Which Wich to them.
When I got to Which Wich, it was fairly busy. It had just opened a day or so before, so everyone was eager to go try it out. As I walked in, I noticed that the layout was very hip and modern. There were a good number of tables and plenty of space for those waiting for their orders to go.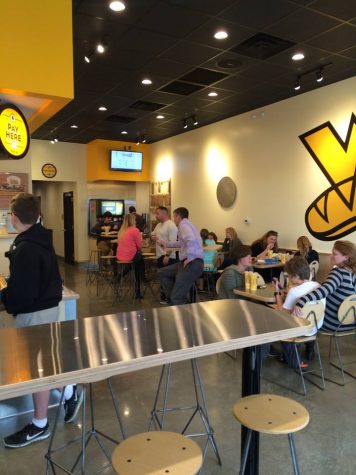 The menu is very long and they have a lot of different sandwiches. It was a little overwhelming, however, they do break it down very well. Sandwiches are sorted by type of meat so it is easy to find what you are looking for. I also thought it was very cool how you decide what you want on your sandwich. They have a long table with sandwich bags (sorted by type of meat). You pick out your bag and pick up a Sharpie and mark what type of bread, cheese, sandwich, and condiments you want. Even though there are a lot of choices, it is a really cool concept.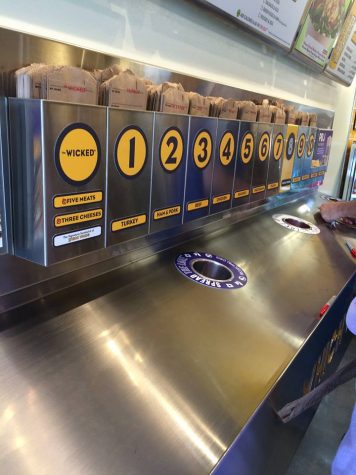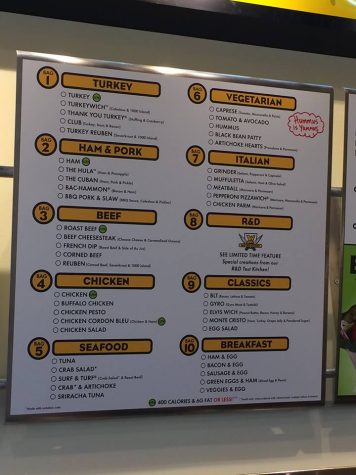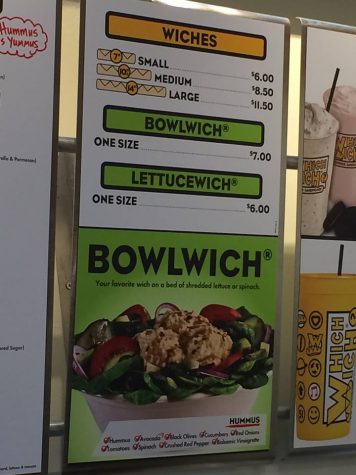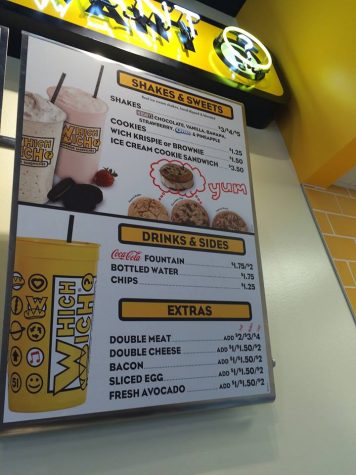 I ordered a seven inch Beef Cheesesteak with Provolone, Regular Mayo, Caramelized Onions, Cucumbers, and Lettuce. I decided to go with this sandwich due to how one of my favorite sandwiches from Sub 16 is their cheesesteak.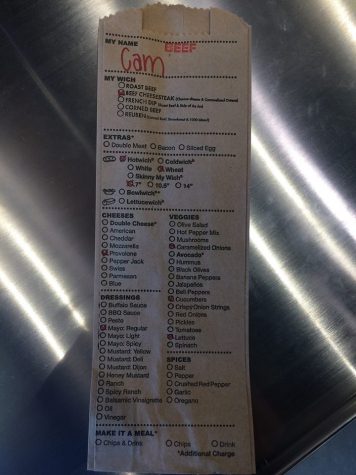 It took a while for my sandwich to be made. It was fairly busy and they just opened, so I am hoping that was the reason because I really would not like to wait approximately 20 minutes for a small sandwich each time I go there.
The Beef Cheesesteak came out nice and hot and smelled delicious. The taste was decent, it actually reminded me a lot of Quiznos. I really enjoyed the bread, and I somehow got a lot of bacon on my sandwich even though I did not order it. I am unsure whether the Beef Cheesesteak comes with bacon or not, but I am never going to turn down bacon. However, if the sandwich does not come with bacon and if they accidentally added bacon when I did not ask for it, then it can become a problem due to allergies or if someone does not like bacon (this applies to any other condiment as well). Also, the bacon slightly overpowered the beef, so it was difficult to actually taste the main meat of the sandwich. Overall, I give the Beef Cheesesteak a 4/5.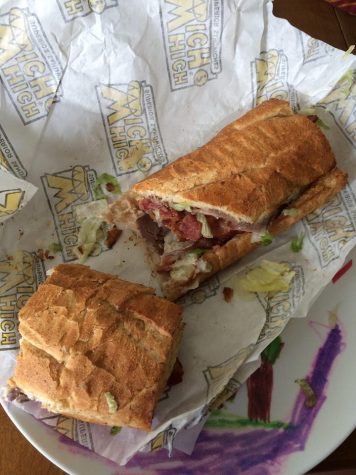 I will say that it is definitely a yummy cheesesteak, however, I do believe that Sub 16's is better. I think that Sub 16 has more quality meat and pricing. I do recommend that you go give Which Wich a try and see if it becomes your new favorite!